About
What is "3HLE" and Why Choosing Us?
"3HLE" Automation & Robotique SA is a Young and Dynamic Swiss Quality Systems Integrator and Distributor specialized in Industrial Automation Solutions.
Our collaborators have 10+ years experiences dealing particularly with Machine Vision and Industry 4.0 (2D, 3D, Omnivision, Edge computing, Smart cameras and PC-based).
We are mainly active in Switzerland but successfully delivered Worldwide Turn-Keys Systems to multi-national partners and prestigious brands customers. And we have evaluated gracefully many projects using Augmented and Artificial Intelligence (Quality, Aesthetic Inspections, Augmented Reality) combined with Advanced Traditional Vision Techniques (Gauging, Measurement, Pick & Place).
We do possess sophisticated knowledge and know-how of cutting-edge industrial engineering algorithms and techniques solving complexe requirements.
We serve our customers with very high Flexibility, Reactivity and Reliability from the first step through the final step of each project.
"3HLE" Automation et Robotique SA is active in:
Watch Manufactures & Industry.
Food & Beverage (Coffee, Chocolate, Soft drinks, etc…).
Semi-Conductor Industry (Sensors, Modules, Packaging, etc…).
Medical devices.
Logistics applications.
Our Philosophy
"Simplicity & Excellence" are our values and habits because they are arts won by training and habituation. We strive to deliver simple, fast to deploy and efficient solutions.
"Everything should be as simple as it can be, but not simpler" Albert Einstein.
"If better is possible, good is not good enough" Benjamin Franklin.
Our Administrator, Huy-Hoàng LÊ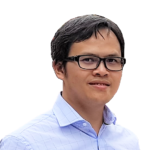 Father of two "kawaii" kids as private. As a professional, during years, Hoàng was and still is a confirmed trainer capable of simplifying and presenting advanced technologies to non-expert audience. As an expert engineer, he was evaluating daily feasibilities for a wide range of applications solving complexe industrial automation and machine vision challenges.
A grateful immigrant growing up in Sion (Valais) naturalized Swiss and holding a Master degree in Micro-Engineering from a World Top 0.4% Ranking (CWUR 2017) Swiss Federal Institute of Technology (EPFL).
Co-inventor of a Mobile Robot patent Nr. US8875815B2 for a variety of missions in difficult and dangerous environment.
13+ years experiences in Swiss Factory Automation Industry.
Strong motivation to bring disruptive innovation into Swiss Industries.
Our Technical Leader, Cédric BLATTER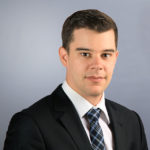 Owning a perfect academic cursus amongst World Top Ranking Universities from an EPFL's master degree through Harvard's Post-doctoral fellowship. Cédric has a real passion for pictures, be it landscape photography, biomedical imaging or quality control.
Awarded several prices during his studies including the "Omega price" of the best project in the school of Micro-Engineering during his Master studies at the EPFL.
Earns a PhD in Medical Physics obtained with distinction at University of Vienna: Development of optical platforms for 3D imaging.
Post-doctoral research fellowship at Harvard in Boston: Flow imaging using Doppler optical coherence tomography (OCT) and fluorescence recovery after photobleaching.
13+ years experiences in optical and image processing.
A few quotes from some of our multi-national customers: