About
Let's start with a few testimonials from our customers
"… I´ve never seen such a performance so far in my machine vision biz life over 25 years before – Well done!" C. A.
"I got very good feedback from your visit at … In short they have been impressed by your commitment and professional behavior. Furthermore they mentioned you are really living…" Martin G.
"Ich möchte mich persönlich für den Einsatz bedanken. Dieser Einsatz war Sehr wichtig für dieses Projekt und wir konnten die letzten offenen Punkte beseitigen und … Sowohl der Einsatz als auch ihre Professionalität war zu jeder Zeit tadellos und lobenswert!" Stefan W.
"We did not believe Retina could perform better until we see it in live." Eric H.
"The defects were so tiny that we could not find a ready made solution on the market with a pixel level accuracy. We were on the point to give up but Retina rescued the project." Steve B.
What is "3HLE" and Why Choosing Us?
"3HLE" Automation & Robotique SA is a Young and Dynamic Swiss Quality Systems Integrator and Distributor specialized in Industrial Automation Solutions.
Our collaborators have 10+ years experiences dealing particularly with Machine Vision and Industry 4.0 (2D, 3D, Omnivision, Edge computing, Smart cameras and PC-based).
We are mainly active in Switzerland but successfully delivered Worldwide Turn-Keys Systems to multi-national partners and prestigious brands customers. And we have evaluated gracefully many projects using Augmented and Artificial Intelligence (Quality, Aesthetic Inspections, Augmented Reality) combined with Advanced Traditional Vision Techniques (Gauging, Measurement, Pick & Place).
We do possess sophisticated knowledge and know-how of cutting-edge industrial engineering algorithms and techniques solving complexe requirements.
We serve our customers with very high Flexibility, Reactivity and Reliability from the first step through the final step of each project.
"3HLE" Automation et Robotique SA is active in:
Watch Manufactures & Industry.
Food & Beverage (Coffee, Chocolate, Soft drinks, etc…).
Semi-Conductor Industry (Sensors, Modules, Packaging, etc…).
Medical devices.
Logistics applications.
Our Philosophy
"Simplicity & Excellence" are our values and habits because they are arts won by training and habituation. We strive to deliver simple, fast to deploy and efficient solutions.
"Everything should be as simple as it can be, but not simpler" Albert Einstein.
"If better is possible, good is not good enough" Benjamin Franklin.
Huy-Hoàng LÊ, CEO & Founder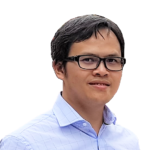 Father of two "kawaii" kids as private. As a professional, during years, Hoàng was and still is a confirmed trainer capable of simplifying and presenting advanced technologies to non-expert audience. As an expert engineer, he was evaluating daily feasibilities for a wide range of applications solving complexe industrial automation and machine vision challenges.
A grateful immigrant growing up in Sion (Valais) naturalized Swiss and holding a Master degree in Micro-Engineering from a World Top 0.4% Ranking (CWUR 2017) Swiss Federal Institute of Technology (EPFL).
Co-inventor of a Mobile Robot patent Nr. US8875815B2 for a variety of missions in difficult and dangerous environment.
13+ years experiences in Swiss Factory Automation Industry.
Strong motivation to bring disruptive innovation into Swiss Industries.
Cédric BLATTER, Technical Leader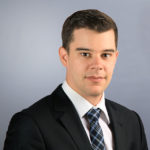 Owning a perfect academic cursus amongst World Top Ranking Universities from an EPFL's master degree through Harvard's Post-doctoral fellowship. Cédric has a real passion for pictures, be it landscape photography, biomedical imaging or quality control.
Awarded several prices during his studies including the "Omega price" of the best project in the school of Micro-Engineering during his Master studies at the EPFL.
Earns a PhD in Medical Physics obtained with distinction at University of Vienna: Development of optical platforms for 3D imaging.
Post-doctoral research fellowship at Harvard in Boston: Flow imaging using Doppler optical coherence tomography (OCT) and fluorescence recovery after photobleaching.
13+ years experiences in optical and image processing.
A few quotes from some of our multi-national customers, some comments in the luxury watch industries are hidden due to confidentiality:

During my whole career, I rarely met a real passionated talented person like Hoang. Being his customer, I got more than expected from a genuine expert.
No matter how a project can be difficult, stressful and tight-scheduled I imposed to him, Hoang takes his responsibility to heart and provided excellent results timely. With his exceptional cursus and his open-mind character, we quickly became closer outside of the business context.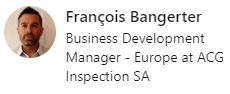 I worked for 4 years in close colaboration with Hoang. During this period, he used to work on my projects giving to the most challeging applications a perfect technical answer.
Technology and soltution oriented, Hoang plays with electronic, software and automation with a real passion. He likes challenges but carefully takes into account the risk analysis.
I would definitely recommend Hoang for his competences and for the trusted person he is as well. Good luck Hoang for your future! Hope our roads will cross again on this industrial world.
Hoang is a very detail oriented and innovative out of the box thinker with excellent implementation skills, When Intelligent Blends embarked on their projects of adding a new High speed state of the art manufacturing line, we debated long and hard about how to ensure the best quality products only coming off the line, our challenges were extreme as our products had very complicated inspection requirements at high speed which was never implemented before successful anywhere.
After searching high and low, we have accepted the application proposal from Hoang, which was the most daring and innovative one, with no pretense of 100% assurance that it was a simple "Slam dunk" project, he acknowledged it will be a great challenge, but one he is very eager to accept and excel in. Hoang has been very through in his inspection of the required application, understanding all our needs and possible challenges, working with our High speed line manufacturer very closely to ensure a perfect fit to the end machine. Once we launched our project into production environment, he has been very enthusiastically involved in the commercialization and ongoing very challenging fine tuning of the application.
Hoang has proven himself as a true partner and not just a vendor, and made himself available to us when others would not have been (literally 24 hours, and 7 days a week) all in order to help us and accommodate our needs and ensure we were always up and running. We highly recommend working with Hoang as his end product quality is beyond our imagination, and his service is at a level of excellence like no other.