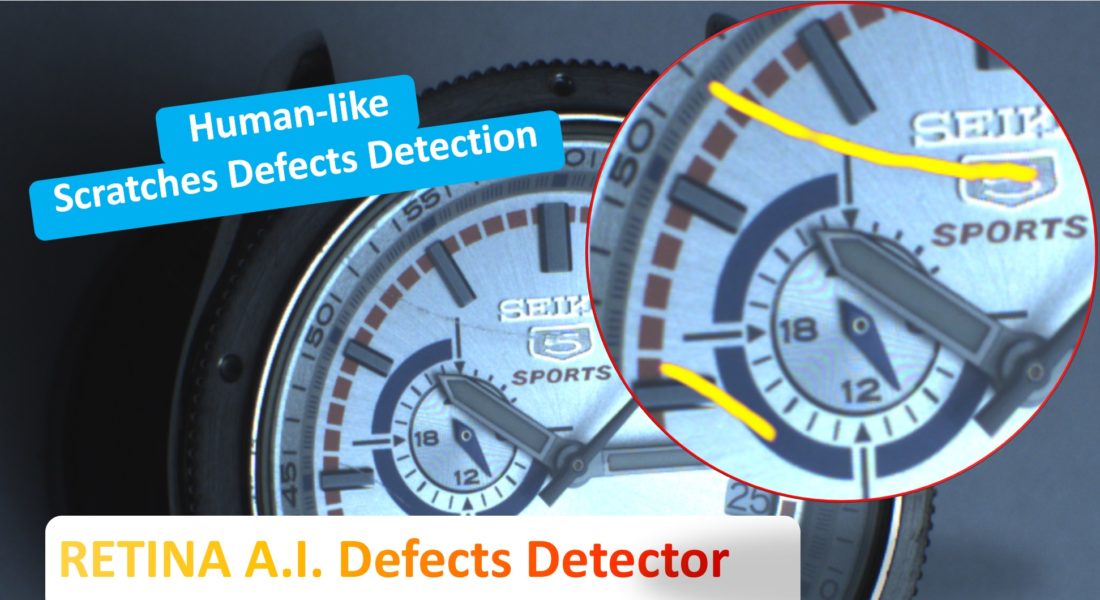 How to detect Scratches Simultaneously on Shiny Metal and Transparent Glass
Amazing "Deep Learning Retina-Cherry" Solution for Detecting Scratches and Wear Signs on Transparent Glass and Metallic Surfaces.
Only human eyes are amazing for detecting defects on shiny and transparent parts under less than ideal lightning. At least that was true until we have developped a Deep Learning based technology that perform as good as human. Our Deep Learning Artficial Quality Inspector will always provide a constant feedback with a fixed threshold! It will never fail due to fatigue or moods.
Therefore, in some applications, it is directly implemented inline. In some other applications, it is used to assist human in deciding quicker thanks to the robustness and consistency of the machine.  In the second case, the Retina AI Vision is a powerful tool for helping operators to decide quicker the conformity of the product so that they can concentrate on their main specific task with higher added-value.
With Retina deep learning software, there is no need to to write a single line of code nor masterize computer vision to be able to deploy quickly an A.I. vision inspection solution.
"3HLE" is specialized in high speed automated quality control applications. If you are concerned of "Constant quality" and would like to reduce final product waste by detecting defects at an earlier stage of the production, feel free to drop us an email or a phone call to discuss about improving or retrofitting your production lines to increase throughput and customer complaints using cutting edge technologies.
Feel free to challenge Retina Cherry Defect Detection deep learning algorithm with your application! We are ourselve surprised by its performance on very low resolution images and high noise backgrounds!!! Contact us for a demo on your samples, we will be glad helping you to build up a turn-key solution or simply chose the most appropriate camera setup and software solution.
"3HLE" is mainly offering Turn-Key solutions including Hardware, Integration of Software and Automation Processes dedicated to high speed automated quality control applications. For more Showcases, check out our Success Stories pages or check out our Products pages to learn more about our hardware and software solutions. We are working to build up more and more contents in those sections, please subscribe to our "3HLE" LinkedIn, FaceBook or Youtube chanels to get notified as soon as new contents will be available.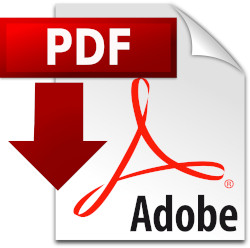 Please fill in the section below to receive the selected PDF Datasheet by email
Hoang LÊ
January 24, 2021
A.I. in industries, aesthetic inspection of metal parts, AI-based visual inspection of metal parts, Artificial intelligence camera for industries, Camera system for deep learning inspection, Cognex ViDi alernative, complex defect detection, cosmetic inspection of metal parts, damage detection solution, deep learning anomalies detector, Deep learning camera, deep learning cracks detection, Deep learning for industrial application, Deep learning for indutries, Deep learning for luxury watches, Deep learning for production line, deep learning for production lines, Deep learning in factory automation, deep learning quality assurance, deep learning scratches detection system, Deep learning visual inspection of metal parts, Defect detection on watches, detecting glass anomalies, factory automation machine vision, glass quality inspection, Industrial camera with deep learning, Industrial deep learning, Industrial deep learning camera, inspection de defaut automatique, luxury watches anomalies detector, Quality inspection of metal parts in real time, simple deep learning defect detection, Smart defect detection camera, tricky surface flaw detection
Artificial Intelligence, Company News
No Comments »