Customized Training for Cognex Products (VisionPro, Deep Learning, Designer and In-Sight)
We are here to help
Are you in a hurry to get your collaborator up and able to deploy vision solution based on Cognex Designer and VisionPro software? Then you are at the right place! Our experts in vision spent several years working with Cognex products everyday on a wide range of indutrial application.
Feel free to consult us for a personalized training on your application in order to make a double benefit of having a traing and a template where to get started on your vision project!
"3HLE" is mainly offering Turn-Key solutions including Hardware, Integration of Software and Automation Processes dedicated to high speed automated Computer Vision Quality Control applications. For more Showcases, check out our Sucess Stories pages or check out our Products pages to learn more about our hardware and software solutions. We are working to build up more and more contents in those sections, please subscribe to our "3HLE" LinkedIn, FaceBook or Youtube chanels to get notified as soon as new contents will be available.
Clients
50+ Satisfied recurrent customers in 6 different sectors:
Watch Manufactures & Industry (well-known Luxury and Prestigious Watch Manufactures)
Food & Beverage (Coffee, Chocolate, Soft drinks, including mass-production coffee pods/capsules, etc…)
Semi-Conductor Industry (Sensors, Modules, Packaging, Assembly, etc…).
Medical devices.
Logistics applications.
Automotive parts industries.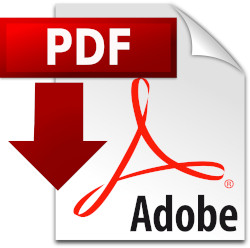 Please fill in the section below to receive the selected PDF Datasheet by email
Applications
Improve Yield / Reduce Waste / Quality Inspections / OCR & Codes Reading/ Pick & Place / Track & Trace / Increase Performance & Throughput / Robust Software Design / Intuitive & User-Friendly Interface
Administrator
April 11, 2021
Comments Off

on Customized Training for Cognex Products (VisionPro, Deep Learning, Designer and In-Sight)