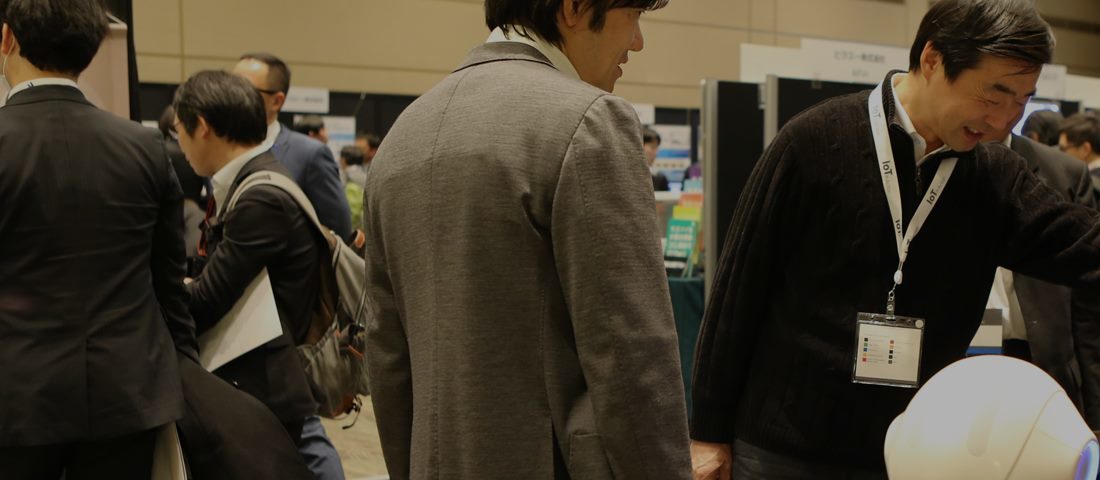 Microsoft Windows IoT White Paper
Microsoft Windows IoT White Paper
This isn't my father's business environment.
The days of the 100-year-old company are over. Sure, some company names from the last century will still be recognizable. And values such as customer service, honesty, and integrity will never go out of style. But look closer at the most successful businesses in today's environment, and you will see organizations that are constantly finding ways to reinvent themselves. Redefining standard operating procedures and practices. Changing the ways they engage customers. Improving how they add value through the products and services they offer: Everything.
However, in addition to the speed of change, organizations also face a number of other challenging market dynamics including:
Hyper-informed (and sometimes misinformed) customers: many buyers already have a pretty good idea of what a "solution" looks like
Shrinking margins: The Internet also gives these buyers access to far more options than ever before. They can buy from a saler half a world away.
Focus on outcomes: People don't buy software, they buy a solution to their problem.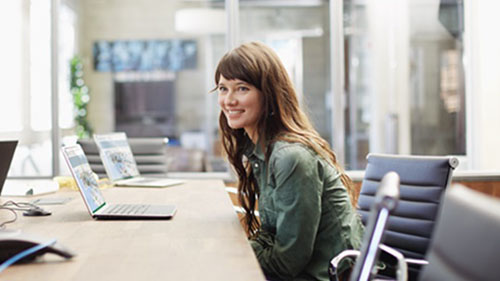 Knowledge really is power.
As the old saying goes, knowledge is power. And in this day and age, it can seem like the buyer has every advantage. However, a new, innovative approach called the Internet of Things (IoT) is balancing the scales and helping sellers create a competitive advantage by providing today's hyper-informed buyers exactly what they are looking for.
In this white paper, we will accomplish three objectives. We'll start by clarifying what IoT really is. Then, we'll look at just some of the ways IoT is transforming specific manufacturing industries. Lastly, we'll discuss how you can tap into the Internet of Your Things for a competitive advantage.
What is IoT?
It should come as no surprise to anyone that more and more "things" are being equipped with intelligent sensors: household appliances, running shoes, manufacturing equipment, bracelets that monitor vital signs, practically everything in the modern automobile, and so much more. The kinds of things that can be (and are) embedded with intelligence are virtually endless. Just as the Internet vastly improved our ability to take advantage of computing power by increasing connectivity between our systems, IoT connects these myriad devices to the Internet, giving people the power to build better lives and allowing organizations to transform the way they do business. To help make sense of IoT, industry analysts often divide the discussion along two lines: consumer and industrial. Consumer IoT looks at consumer devices, such as household appliances, that can be connected to the Internet to help people live better. Industrial IoT focuses on how businesses can use intelligent devices and the data they collect to streamline and improve operations. In this paper, we will focus on industrial IoT, touching on consumer devices only when they are relevant to achieving business objectives.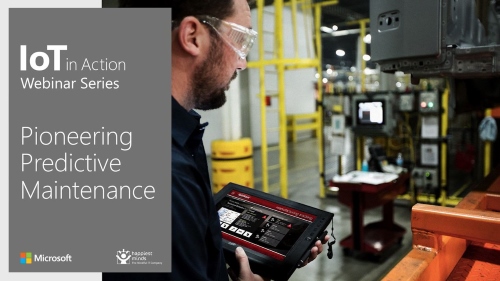 Manufacturing: doing more with less.
For manufacturers, IoT plays a dual role. To understand the power of IoT, it's helpful to look at the way data is used in a manufacturing environment.
Monitor – Workers can use smart devices to monitor the health of assets by collecting data from equipment and the shop floor.
Control – Smart devices also allow the user to control the equipment remotely, such as powering down the asset or adjusting settings.
Automate – Devices can also be used to start, stop, monitor, and change automated processes remotely, further eliminating the need for constant monitoring.
Optimize – Data sent to smart devices can also be used to manually or automatically optimize processes for improved performance or quality.
Lean just got leaner.
Here are three examples of how data monitoring alone can be used to improve operations:
Predictive maintenance: A piece of manufacturing equipment can cost millions of dollars. Sensors embedded into shop floor equipment can detect minute changes in performance or usage-level thresholds that indicate maintenance is required. This data can prolong the life of the manufacturer's equipment investment by focusing maintenance efforts where they are needed most.
Avoid unplanned downtime: Planned downtime is almost always shorter and far less disruptive than unplanned downtime. Using smart devices to continually monitor the status of equipment can eliminate many unpleasant surprises.
Scrap reduction: In many industries, quality is more than just job number one. For example, in foods and pharmaceuticals, tight calibration of equipment and formulas can mean the difference between a quality product and a scrapped production run. Real-time monitoring of equipment calibration or attributes of the product, such as sugar levels in a batch of ketchup, can improve overall product quality and reduce waste.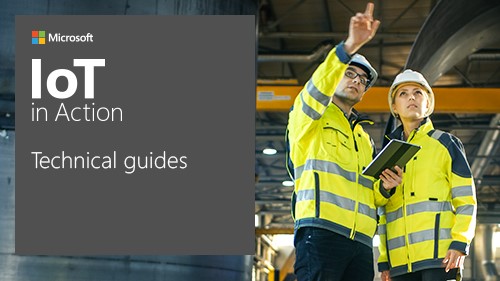 Windows 10: the secret sauce.
Chances are, you're already running Windows in-house, but Microsoft also publishes other editions of Windows that you might not even be aware of. For example, did you know that the ATM you use to make a deposit or withdraw cash could be using Windows 10 IoT specifically designed for smart devices? These versions of Windows IoT are the secret sauce that makes IoT work so well for business. Here's where you'll find devices built with Windows 10 IoT across IoT-enabled enterprises:
Windows 10 IoT Enterprise.
Windows 10 IoT Enterprise is a full version of Windows 10 with advanced lockdown capabilities that power a range of industry devices. Windows 10 IoT devices run powerful line-of-business applications and perform specialized functions in a securityenhanced, reliable, and streamlined way.
Windows 10 IoT Mobile Enterprise.
Windows 10 IoT Mobile Enterprise is the next generation of the leading Microsoft platform for line-of-business mobile applications built on Windows 10. Microsoft reimagines a rich user experience, improving manageability and streamlining application development and collection. Windows 10 IoT Mobile Enterprise increases productivity by providing a securityenhanced device experience, instantaneous application across devices, and excellent battery life to enable a variety of mobile scenarios.
Windows 10 IoT Core.
Windows 10 IoT Core is the version of Windows that is optimized for smaller, lower-cost industry devices. It is designed to power devices such as IoT gateways or micro-kiosks that run a single application. Windows 10 IoT Core extends the flexibility of Windows 10 to a wider range of specialized devices.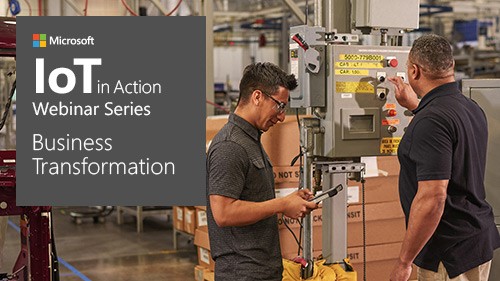 "3HLE" is mainly offering Turn-Key solutions including Hardware, Integration of Software and Automation Processes dedicated to high speed automated Computer Vision Quality Control applications. For more Showcases, check out our Sucess Stories pages or check out our Products pages to learn more about our hardware and software solutions. We are working to build up more and more contents in those sections, please subscribe to our "3HLE" LinkedIn, FaceBook or Youtube chanels to get notified as soon as new contents will be available.