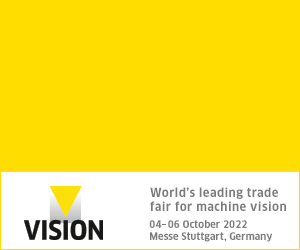 3HLE is Exhibiting at Stuttgart Vision 2022 Booth 8E60.6
Come and visit us at Vision Stuttgart from 04-06 October 2022
Come and visit us at the booth 8E60.6! We have new products show that might be interesting for your A.I. Vision applications. Don't hesitate to come with samples to challenge our Retina A.I. Vision in live.
Drop us an email "info@3hle.ch" if you need a free entrance ticket.
In the mean time, if you wish to challenge asap, select a time slot on our "Contact" page to setup an appointment or browse our "Products" and "Showcases" pages to check if your application is similar to what has been already solved. And when our customer agrees, we publish as well some real applications on our Youtube channel.