How to set up an Industrial Deep Learning OCR reading application with 99.99% read rate


OCR Blazing fast "Deep Learning Retina-Olive" Training interface
Printing or engraving product codes, production/expiration dates, production line IDs on the packaging or the product itself during production is most of the time very jerky due to vibrations, packaging color/materials, machine start/stop and variation of the speed due and many others  reasons. Therefore, it is very challenging for conventional machine vision to read the printings reliably. Curvy, shiny and color surfaces do not produce the same contrast and shape for every single product. Therefore, traditional vision solutions are expensive and consume a lot of time to finetune to reach more than 95% read rates. Our Retina Deep Learning algorithm helps manufacturers ensuring Optical Character Recognition (OCR)  high read rate on highspeed production lines using cutting-edge artificial intelligence quality control algorithms designed for factory automation industries. Our Deep Learning software solution helps reducing cost and deployment time by simpifying the vision systems. 
The reliable and high speed OCR reading tool is based on our own dedicated "Artificial Intelligence" Retina Olive deep learning solutions. "3HLE"​ Automation et Robotique SA will be happy to warranty the best raed rate out of your production line be it automatic or manual processes.
Check out the showcase demo video below for solving 2 typical OCR application on curvy surfaces within minutes. This video show how we can setup quickly a human-like OCR reading on plastic foils and aluminum surfaces. The conventional OCR tools could reach 95% read rate after many days fine-tuning and tricks. Our Retina Olive OCR tool reached easily 99.99% read rate within a few minutes without any confusion.


"3HLE" is specialized in high speed automated OCR appication. If you are concerned of "Ecology and Environement" and would like to reduce final product waste by detecting defects or mis-printing at an earlier stage of the production, feel free to drop us an email or a phone call to discuss about improving or retrofitting your production lines to increase throughput and detect defect OCR printing before it get high added values using cutting edge technologies.
Feel free to challenge Retina Olive OCR deep learning algorithm with your application! We are ourselve surprised by its performance on very low resolution images and high noise backgrounds!!! Contact us or CHROMOS Group AG for helping you chosing the most appropriate camera setup and software solution.
Detailed descriptions, use cases, images and demo videos can be accessed in our News section (we are working to build up more and more contents in that section, please subscribe to our "3HLE" LinkedIn, FaceBook or Youtube pages to get notified as soon as new contents will be available).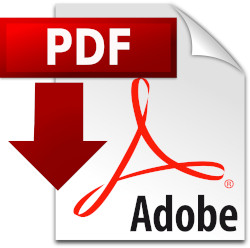 Please fill in the section below to receive the selected PDF Datasheet by email