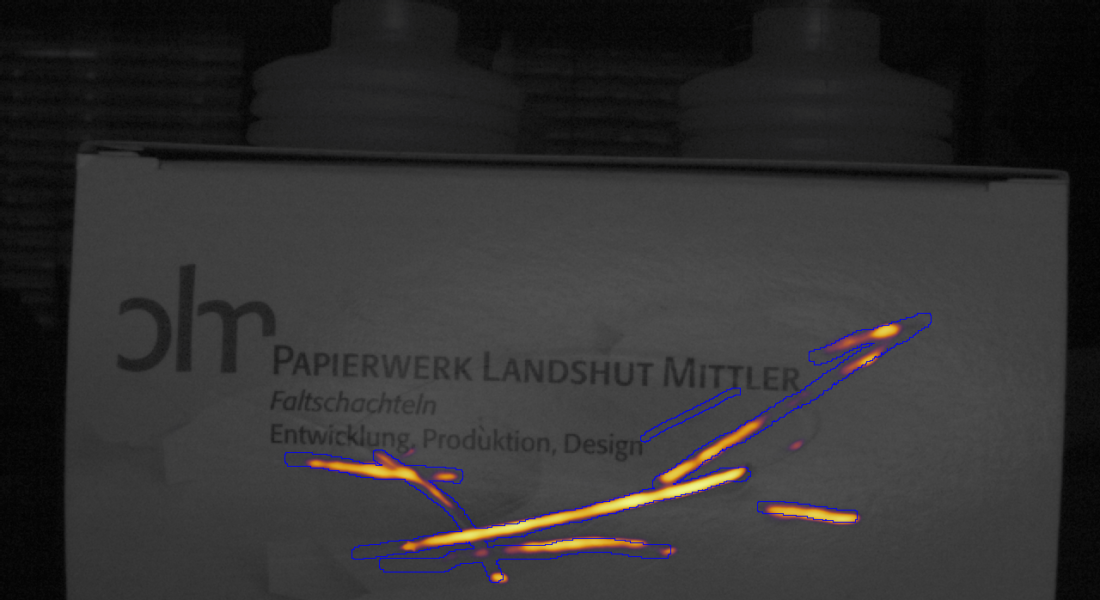 Setting up a Complex Surface Defect Inspection within Minutes without being a Machine Vision Expert
Products packaging is more important than what we think. Even if the inner product is not damaged, people tend to choose the prettiest boxes because the exterior is reflecting how well a product has been handled and produced. Most of the time, people are judging the price of a product based on the external visual and feeling of the packaging. For example, people are not willing to pay original price for a luxury product in a broken/damaged package. The difference between a high end brand and a low cost brand is simply the probability to get a bad part when purchasing a product. Consumers are willing to pay more for a constant and known quality.
Many industries around the world rely on High Quality Swiss Standard for Luxury goods (perfumes, watches and production machines allowing to manufacture end products). The quality inspections are performed on critical steps of the production process to warranty the conformity of the contents as well as the external visual aspect. Traditional machine vision is performing well some of these tasks, but usually failed in detecting aesthetic aspect of the products like cracks, wrinkles, scratches, oil, glue and other materials on transparent parts (e.g. cracks/scratches on jewelery stones, oil or finger print on watch saphire or other parts, wrinkles on perfumes packaging, transparent glue on paper, etc…).  This is where our Retina Deep learning machine vision software can help detecting tricky surface defects.
The complex and high speed visual quality inspections are based on "Artificial Intelligence" deep learning solutions. "3HLE"​ Automation et Robotique SA will be happy to warranty the best quality out of your production line be it automatic or manual processes.
Check out the showcase demo video below (setup very quickly) for a complex surface inspection using a collaborative Universal Robot UR3E for a sorting task within minutes. This demo video show how we can setup quickly a human-like inspection on a challenging packaging surface.
"3HLE" is specialized in high speed automated quality inspection. If you are concerned of "Ecology and Environement" and would like to reduce final product waste by detecting defects at an earlier stage of the production, feel free to drop us an email or a phone call to discuss about improving or retrofitting your production lines to increase throughput and detect defects before it get high added values using cutting edge technologies.