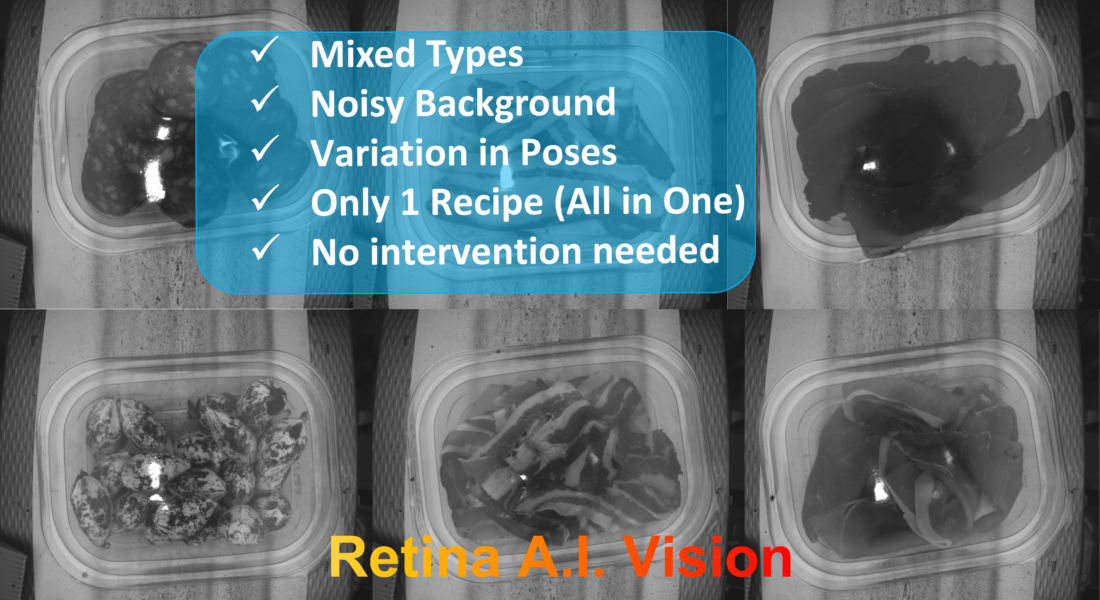 Detection des Défauts de Scellage sur les Emballages Plastiques Transparents de Viandes Sechées
Transparent Plastic Packaging Sealing Integrity Quality Control with A.I.
Nous sommes fière d'assurer la qualité des produits sur beaucoup d'étalages en Suisse:
1. permettant de réduire les erreurs humaines de contrôle qualité à la sortie de l'usine et à l'entrée des magasins.
2. écologiquement parlant, notre système permet de recycler la viande au lieu de la jeter à la poubelle une fois arrivé oxydé sur les étalages.
3. amélioration de la qualité des produits et de la marque.
4. rapide à cloner & retrofitter sans devoir modifier la machine ni arreter la production. Rapide, efficace et simplement excellent.
English long description of Food packaging integrity quality control using Retina A.I. Machine Vision
Food packaging integrity quality control using Retina A.I. Machine Vision is a cutting-edge technology that can improve food safety and quality. With Retina A.I. Vision, it is possible to detect defects, such as particle between sealing layers, punctures, or tears, in food packaging with high accuracy and speed, which is difficult for human inspection to achieve.
Here are the steps involved in using Retina A.I. Vision for food packaging integrity quality control:
Data collection: Collect 20 to 100 images of food packaging, including various types of contents and defects that need to be identified.
Training the A.I. model: Using Retina A.I. Vision to train during 10minutes the A.I. model with the labelled data to identify and classify different types of defects in food packaging.
Deploy into the production line: Trigger the camera with a sensor on the production line to perform automated inspections of the food packaging as it is being produced. Verify the results and retrain for another 10min with additional new images if needed. As this application is quite simple, the training process does not need to be retrained.
Real-time inspection: The Retina A.I. Vision system inspects each package in real-time, detecting defects with high accuracy and speed. It is able to reject in realtime defective packages directly inline.
Quality control and feedback: The system generates visual feedback to production teams for real-time decision-making, such as rejecting or re-using the content of a damaged package.
By using Retina A.I. Vision for food packaging integrity quality control, food manufacturers can improve their efficiency, reduce waste, and enhance the safety and quality of their products.
More more applications, visit our success stories section:
Feel free to drop us an email or a phone call to discuss about improving or retrofitting your production lines to increase throughput and detect defects before it get higher added values using our cutting edge technologies.
"3HLE" is mainly offering Turn-Key solutions including Hardware, Integration of Software and Automation Processes dedicated to high speed automated Computer Vision Quality Control applications. For more Showcases, check out our Sucess Stories pages or check out our Products pages to learn more about our hardware and software solutions. We are working to build up more and more contents in those sections, please subscribe to our "3HLE" LinkedIn, FaceBook or Youtube chanels to get notified as soon as new contents will be available.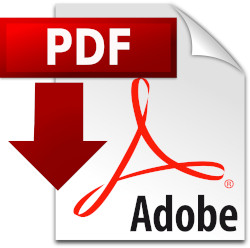 Please fill in the section below to receive the selected PDF Datasheet by email or subscribe to our newsletter to get the most up-to-date contents